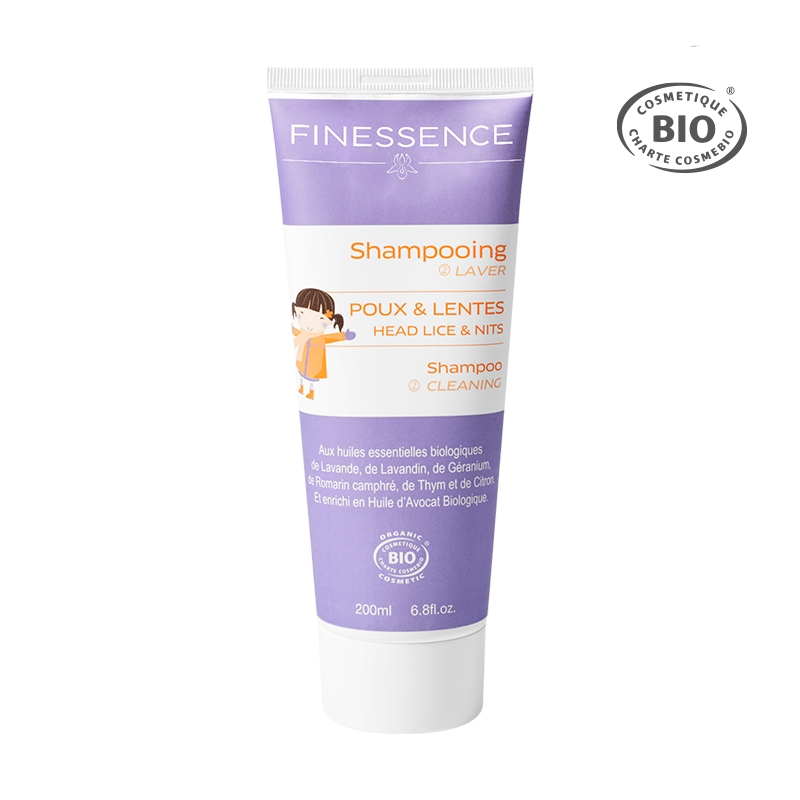 (Français) Shampoing Poux & Lentes
Lices & Nits Shampoo
The Anti-Lices & Nits Shampoo is specially formulated with Organic Essential Oils, Organic Lavender Floral water and enriched with Organic Avocado oil.  This Lices & Nits Shampoo mechanically removes parasites attached to the hair shaft.
10,00 €
We are interested in your opinion!
1 review = 1 10% discount code on your next order
Reviews on this product

Delivery Free
for orders over 49€ .

Secure payment
Credit card, Paypal.

Organic products
Uses advices
(Français)
Appliquer l'équivalent d'une noix de shampooing. Faire mousser. Frotter à la base des cheveux ainsi que sur toute leur longueur. Laisser agir 10 minutes environ. Frotter à nouveau puis rincer. Renouveler si l'opération n'a pas pu être réalisée convenablement.
Precaution of use
(Français)
Produit à usage externe local (ne pas mettre en contact avec les muqueuses et les plaies). Éviter les contacts avec les yeux. Ne pas utiliser chez les enfants de moins de 3 ans et chez les femmes enceintes et allaitantes.