Diffusers :
These elegant aromatic diffusers will create a soft and pleasant atmosphere in your home, and will become very beautiful decorative objects.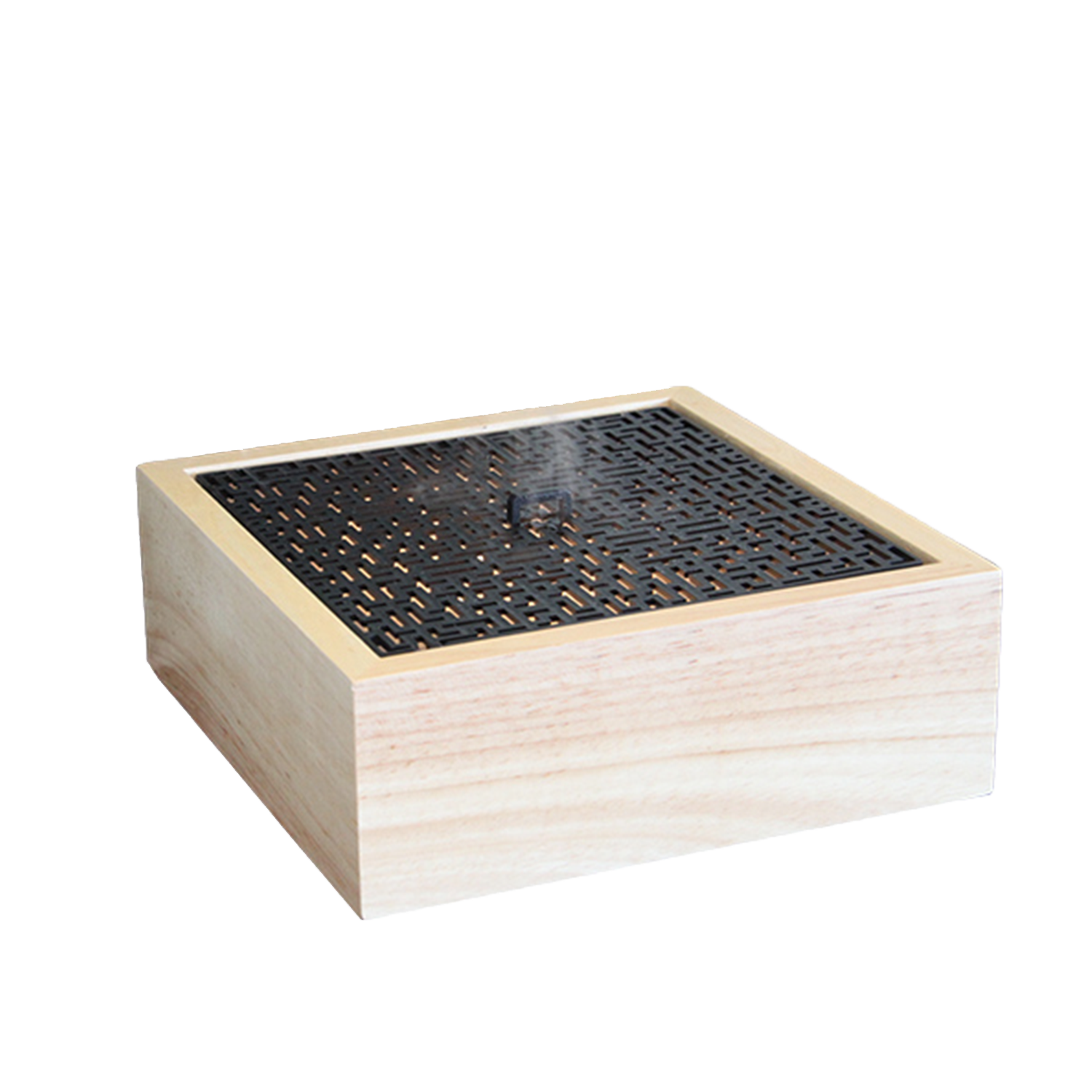 Diffuser
Zen Diffuser
Zen
The ZEN diffuser, with its square bamboo base and hollowed-out black grille, allows mist and changing light to escape.
You can use this diffuser with our essential oils to benefit from their refreshing properties and their many benefits.
This cold diffusion mode ensures that the original fragrance is not damaged and
preserve the properties of essential oils. The diffuser produces ultrasound that transforms the mixture of water and oil into a light mist.
This also slightly humidifies the ambient air and makes it less dry.
54,80 €
We are interested in your opinion!
1 review = 1 10% discount code on your next order
Reviews on this product

Delivery Free
for orders over 49€ .

Secure payment
Credit card, Paypal.

Organic products
Uses advices
This diffuser is electric and works by mains connection.
Simply fill the tank with tap water, add essential oils and
turn it on. A 15-20 minute diffusion is sufficient to perfume and refresh the atmosphere.