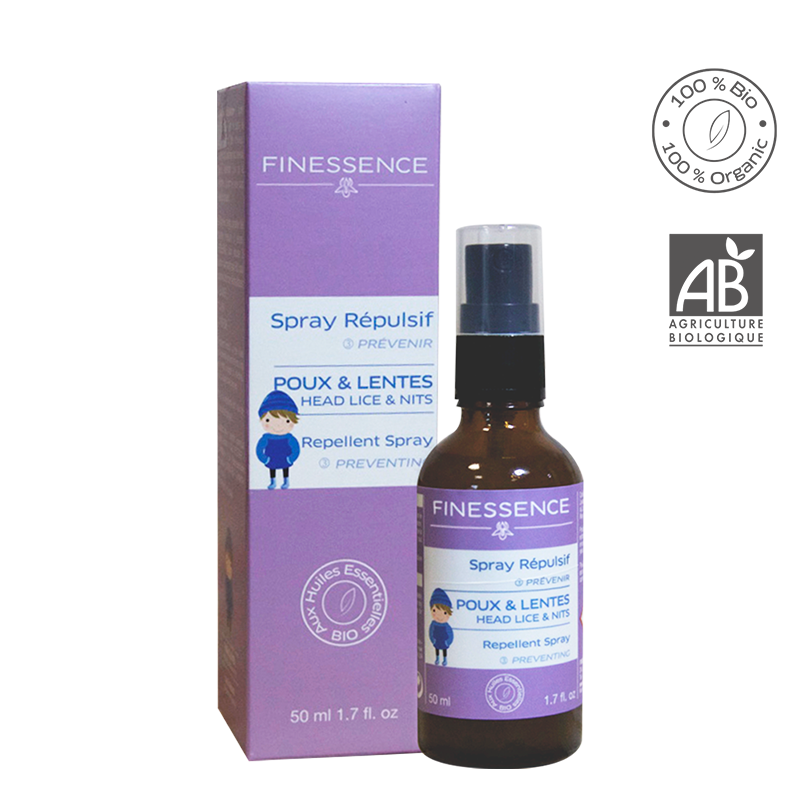 (Français) Spray Répulsif Poux & Lentes
Repellent Spray for Lice & Nits
Specially formulated with organic essential oils and lavender floral water, LICES & NITS repellent spray repels parasites from clothes and hair both permanently and in a preventive way.
10,00 €
We are interested in your opinion!
1 review = 1 10% discount code on your next order
Reviews on this product

Delivery Free
for orders over 49€ .

Secure payment
Credit card, Paypal.

Organic products
Uses advices
Shake before use. Every morning hold the spray at about 10cm and spray the repellent lotion on the hair and clothing. When spraying, cover eyes to avoid contact.
Precaution of use
Product for external local use (do not put in contact with mucous membranes and wounds). Avoid contact with eyes. Do not use in children under 3 years old and in pregnant and breastfeeding women.